2022-23 Study Topic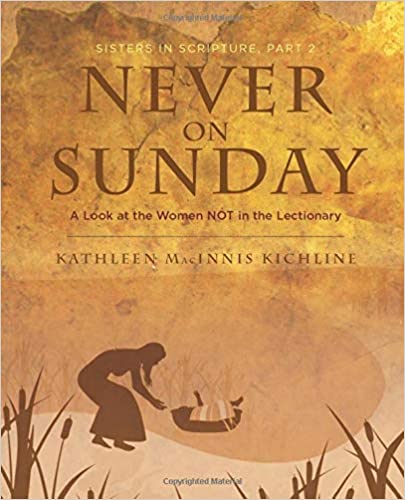 This scripture study invites us to look at the stories of women missing from our Sunday Readings
--stories that we will hear NEVER ON SUNDAY.
NEVER ON SUNDAY is the sequel to the earlier study by Kathleen Kichline:
Sisters in Scripture: Exploring the Relationships of Biblical Women.
This study pulls these women out of obscurity and their stories become our stories speaking with surprising clarity and relevancy to today.
We are collaborating with Kathleen Kichline to provide a comprehensive Supplemental Package to support and enhance the study. This Supplemental Package will be available exclusively for FCCW participants ONLY at Shop-FCCW for $29.95.
NOTE: the book is being translated into Spanish and will be available in Fall 2022.